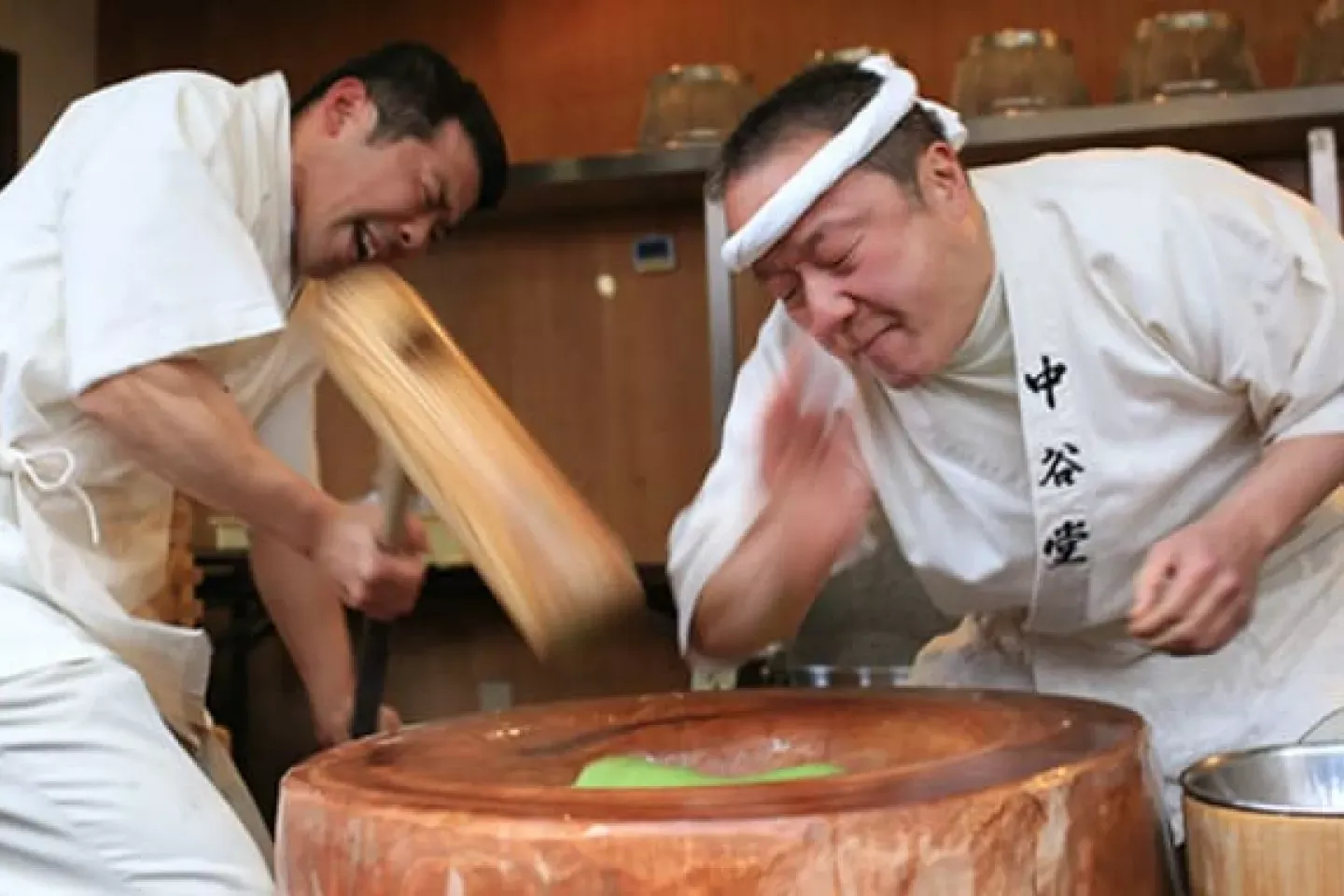 Mochi at Nakatanidou in Japan
Within mere minutes of the renowned Nara Park, where friendly deer roam freely amidst throngs of visitors, a quaint storefront comes into view amidst the lively sounds of cries and pounding gathering crowds. This unassuming yet unmistakable place is none other than Nakatanidou, a celebrated wagashi shop dedicated to crafting the traditional delicacy known as yomogi mochi.
Mitsuo Nakatani, the owner, has been pounding mochi for more than 30 years. As the central figure in the captivating spectacle staged for the eager crowds, I had the privilege of witnessing his mastery firsthand.
Comments
Join the newsletter to receive updates in your inbox.