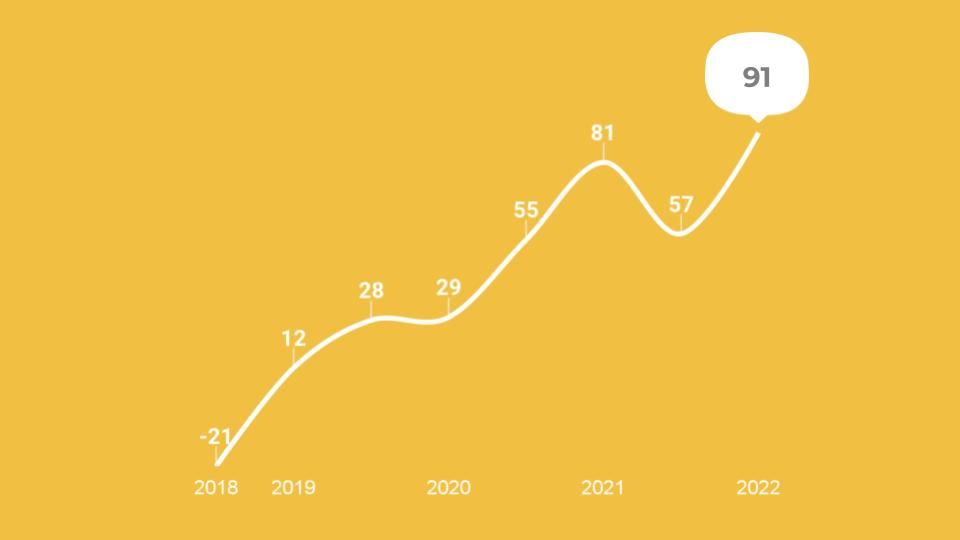 Celebrating LoveCrafts Anniversary with an Incredible eNPS Score
This month marked my fourth anniversary as Chief Technology Officer at LoveCrafts, prompting a deep reflection on my journey and the impact I've made. There was a touch of nervousness as I pondered the significance of these four years, wondering if our ambitious plans had fully materialized.
I found myself asking, "What am I most honored and grateful for?" In my role with the product development team, we've achieved numerous milestones, launched exciting features, navigated re-platforming, weathered a pandemic, and sadly, witnessed friends and colleagues displaced by war.
What resonates most profoundly with me, though, is the nurturing environment we've cultivated here, alongside the incredible people I've had the privilege to work with. Our shared accomplishments are best reflected in the Employee Net Promoter Score (eNPS), a metric that showcases the trust and positivity we've fostered within our team.
Approaching my ninth year at LoveCrafts, the excitement to come to work (and play) each day remains undiminished. I am deeply grateful for the camaraderie, the creativity, and the unwavering dedication of everyone I work with. Thank you all for making LoveCrafts not just a workplace, but a vibrant, supportive community where innovation and friendship thrive.
Comments
Join the newsletter to receive updates in your inbox.